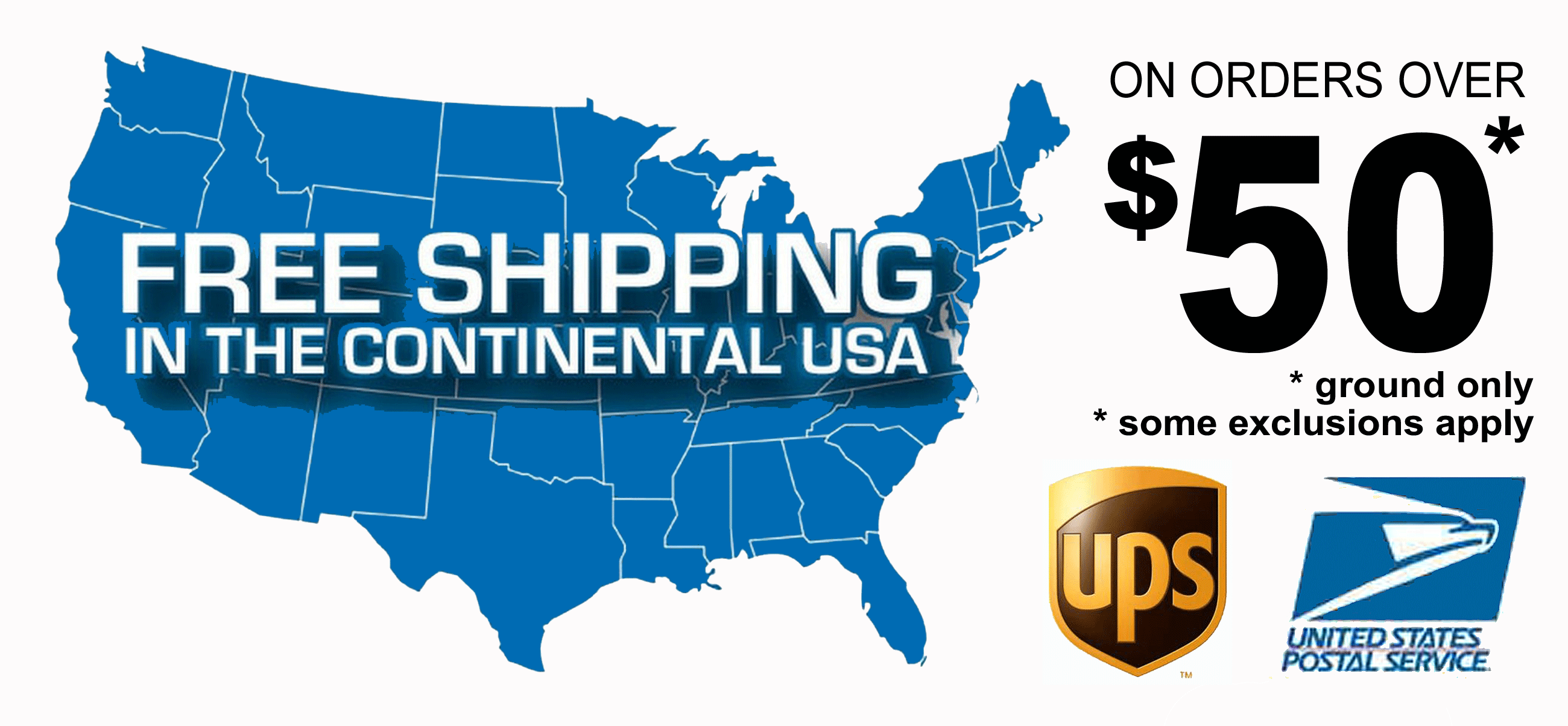 *FREE SHIPPING DETAILS
Shipping via UPS Ground or USPS Parcel Post.
Includes: All memory cards, even those under $50. Free shipping done via USPS
Excludes: Orders totaling under $50
Excludes: Alaska and Hawaii.
Excludes: International Orders
Excludes: Phone Orders
Excludes: Products designated "Call For Price"
Excludes: Orders totaling over 15 lbs.
Excludes: Products that have special insurance requirements (Example: Expensive SLRs)
Excludes: Heavy items such as large telescopes, televisions, and some larger printers are excluded because of their size and weight.
If you have any questions, please call our mail-order department at 1-800-542-8811 for an exact rate quote.